When it comes to commercial real estate, we understand the importance of helping our clients reach their goals.
Whether representing a seller or buyer, landlord or tenant, our objective is to provide the highest quality of commercial real estate services to our clients, while matching the appropriate expertise to their respective needs. As a result of this philosophy, many local, regional and national clients select our team exclusively. We offer commercial real estate services throughout the Intermountain Northwest. Our office locations are in Spokane, Washington, Coeur d'Alene, Idaho, Kennewick Washington, Moscow, Idaho and Missoula, Montana.
Our team includes specialists in the sale and leasing of office, industrial, investment, retail, multifamily and general commercial properties. Their expertise and knowledge provides clients with results needed for success. A key component of our success is our Brokerage Administrative group. Their dedication and support provide our sales and leasing professionals all the elements that create a strong and cohesive team and allow our Brokers help clients reach their goals. Our working knowledge of applicable laws and restrictions, financing alternatives and valuation techniques are essential elements to understanding the needs of our clients. In addition, we maintain databases on all property types to track market absorption, inventory availability and to monitor market trends.
Get up-to-date information on the commercial real estate conditions for the markets we serve throughout Washington and Idaho.
Sign up to receive listing information, deal highlights and industry news.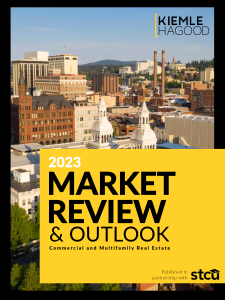 We take pride in helping you reach your commercial real estate goals through customized and innovative brokerage services. Our talented team is ready to answer your questions on a wide range on specialties.
Landlord & Tenant Representation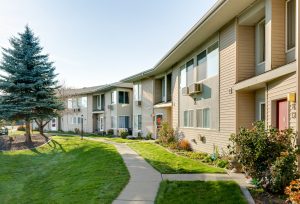 Did you know we provide multifamily investment services?
Contact us today if you would like to learn more and to discuss the latest apartment market conditions.
Our Sales and Leasing Team of Professionals