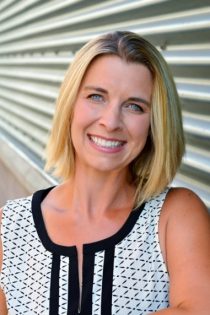 ---
Send a Message
Commercial Property Manager
Missoula, Montana Office
Liesl has been a Property Manager in Commercial Property Division of Kiemle Hagood, Missoula Montana since Spring of 2016. Liesl is a graduate of Washington State University with a Bachelors in Sociology and a Master's Degree in Social Work from Walla Walla University.
Liesl is responsible for the day to day operations of the commercial portfolio for Kiemle Hagood in Montana. Liesl moved to Montana in 2008 with her family, where she is very involved in community activities.
Liesl' s career endeavors prior to coming to Kiemle Hagood included Healthcare where she provide mental health services in inpatient and outpatient care, and hospital social work. Family Reunification services and risk assessment working for Washington State Department of Children & Family Services. Behavioral Specialist for Pasco School District, in Washington State, where she helped to create a district wide behavioral support program for at risk youth in the middle schools across the district and facilitated crisis intervention trainings districtwide for staff.
EDUCATION
Washington State University:  Bachelors of Sociology
Walla Walla University:  Masters in Social Work
INDUSTRY
Licensed Salesperson:  Montana REALTOR® 2016 – Present
Member of Missoula Organization of Realtors 2019 – Present
Associate Member of International Real Estate Management (IREM) 2020
Member of the Montana Association of Realtors
COMMUNITY
Team Member for International Mothers of Preschoolers:  Co-coordinator, 2012 – 2015, Leadership Team, 2010 – Present
Coaching Volunteer:  SYS Soccer, 2010 – Present, Hamilton Valley Basketball coach, 2014 – Present, Missoula Roundball Coaching, 2015 –
       Present